We have gone (mostly) dairy free in our home. I can't remember the last time we had cow's milk…I just can't! We occasionally have grass-fed cheese, but that's about it from the dairy department.
I like to add a bit of almond milk to my coffee and we also use a lot of it for smoothies. When I'm in a hurry I buy it from my favorite brand, Califia Farms. I feel like they have the least amount of additives to their milk and it tastes good. However, I have recently discovered how easy it is to make my own and guess what, NO additives!
I think once you discover how easy and inexpensive it is, you will love it too!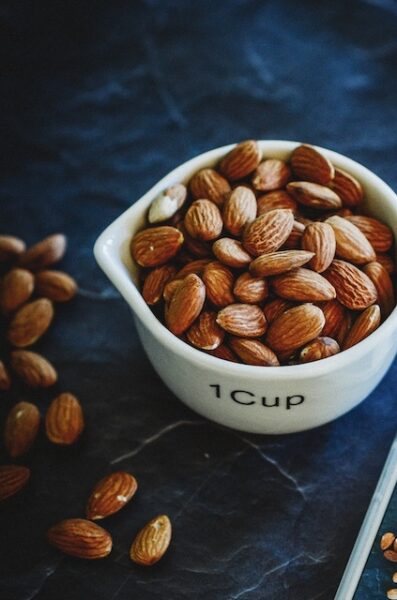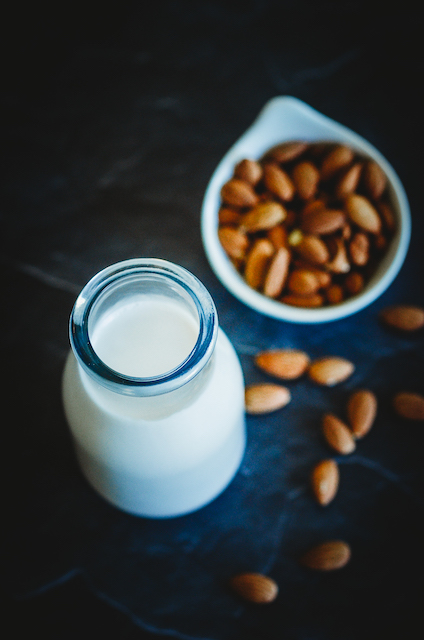 Homemade Almond Milk
Ingredients
1

cup

raw almonds

-soaked in water for about 4 hours

4

cups

filtered water
Instructions
Soak one cup of raw almonds in water for about 4 hours.

Drain water from almonds and rinse them well.

Add 4 cups of fresh, filtered water and rinsed almonds to your high powered blender – Vitamix recommended.

Blend on high speed for about a minute, until everything is blended and milk looks creamy.

Strain the milk through a nut milk bag or cheese cloth into a large jar or bottle. Squeeze the bag well to get all of the milk.

Discard the almond remnants or you can save to add to recipes. (Dehydrate to make almond flour.) I add the flour to pancakes, muffins, or waffles.

Store the milk in an air tight container in the refrigerator for up to 3-4 days. You can also freeze in ice cube trays to add to future smoothies!