I tried something new tonight…chicken thighs! Yes, I've had chicken thighs before, but it's been a long time since I have cooked them. If we eat chicken, it's almost always chicken breasts. These little guys were so good and juicy…I think we will be seeing more of these in our near future!
They were so easy and I let them spend the last few minutes cooking on high heat to let them caramelize a bit. I cheated a little and used a pre-made Korean stir fry sauce which can be found here. Otherwise, any Asian type sauce will do.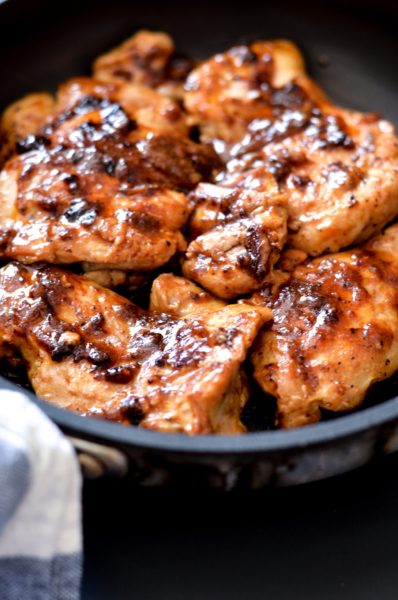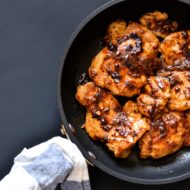 Asian Glazed Chicken
2016-03-16 09:07:20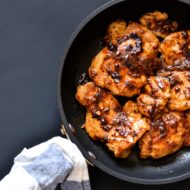 Ingredients
4-6 chicken thighs
2 Tbsp sesame oil
1/2 tsp salt
1/2 tsp ground pepper
1/2 tsp garlic powder
1/3 cup Korean sauce (or sauce of choice)
Instructions
Sprinkle the chicken with the salt, pepper, and garlic powder.
On medium-high heat, sauté the chicken in the sesame oil.
Cook the chicken on one side for about 4 minutes, then flip the chicken over and add the sauce.
Make sure the sauce coats each piece of chicken and add more if needed.
Turn the heat to low-medium and cover the pan and cook until chicken is done...approx 5-6 more minutes (depending on temperature of stove).
Serve with stir fry vegetables or Thai-style noodles.
Notes
Add some crushed red pepper or siracha sauce if you want to add some heat!
Enchanted Plate https://enchantedplate.com/