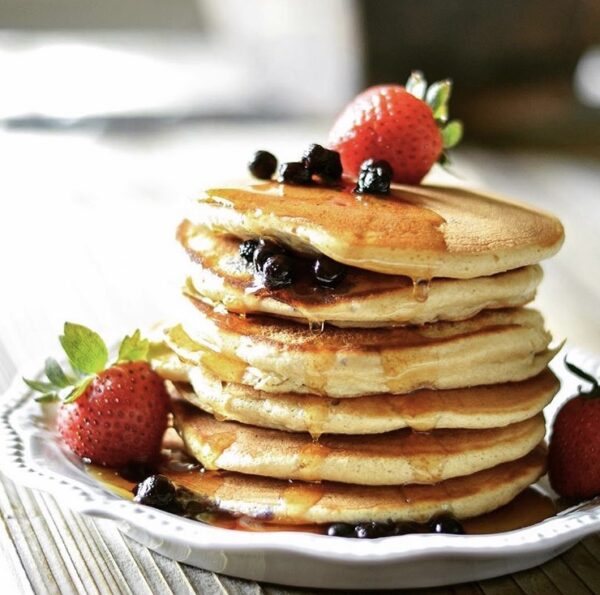 I love ALL things pancake! I have a great gluten free pancake recipe that's super healthy and would fool even the pickiest eater! Today I wanted to try out my new cake ball maker (but can't eat cake because of my whole30 challenge), so I put some pancake batter in my BabyCakes cake pop maker, and out came these beautiful pancake pops! These are so great because my daughter can just eat these in the car when we are in a hurry to get out the door. I just throw some in a cup with some fresh berries and it's a complete breakfast! I usually put 3-4 eggs and plenty of oats in my recipe, so she gets enough protein and fiber to get her through the morning!
Gluten Free Oat Pancakes
Ingredients
1 1/2 cups gluten free oat flour
2 tsp baking powder
1/4 tsp salt (I like to use pink Himalayan sea salt)
1/2 cup sour milk (add 1 Tbsp white vinegar to milk and let sit for 5 min)
3 eggs
2 Tbsp melted butter
2 tsp vanilla
Directions
Mix oat flour, baking powder, and salt in a bowl. In a separate bowl, mix the rest of the ingredients and whisk well. Whisk the wet ingredients into the dry ingredients just until combined…do not over stir. Cook pancakes on a heated skillet until browned on both sides.
** I like to add 1/4 cup chopped pecans to my pancake batter, when I'm making pancakes (not poppers).
** If you don't have a cake pop maker, try using a mini muffin tin.